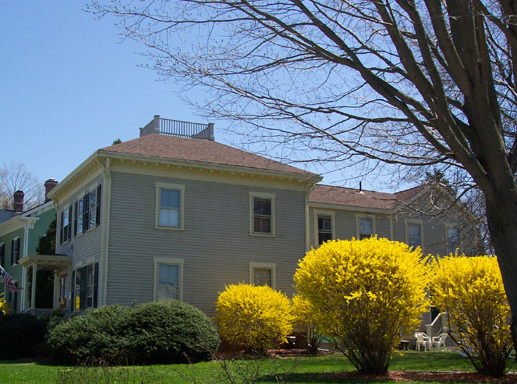 Dan Buttry
One of the goals of Noank Baptist Church and American Baptists International Ministries is to help people to pursue peace, justice, and reconciliation through ministries of conflict transformation and education, as well as by standing with and serving the victims of conflict. NBC supports Dan Buttry, who serves as an International Ministries global consultant for peace and justice. Dan works with International Ministries missionaries andnational church partners around the world to deal constructively with conflict situations. These conflicts may be social and political conflicts withing a country, or they may be conflicts within the national church bodies that negatively impact Christian witness.
Dan will train church and community leaders in conflict transformation skills, utilizing experiential education methodologies and Bible Study. He will consult with church leaders about conflicts plaguing them, and in some situation he may participate in mediation teams between conflicted parties. Dan will also explore ways for people interested in conflict transformation to accompany him and develop training and facilitation skills alongside him.
Mystic River Homes, Inc
Mystic River Homes, Inc. is a non-profit organization which was incorporated by Noank Baptist Church and Union Baptist Church. It is responsible for the building of Mystic River Homes, the Cottages, and Mystic River Homes Congregate. The Cottages are 46 apartments for low-income elderly households 62 years of age or older and/or disabled of any age and the Congregate consists of 52 apartments for low-income elderly 62 years of age or older. Both communities are designed to help seniors and disabled individuals live independent, safe lives, For more information call The Cottages at 860.536.3965 or The Congregate at 860.572.6020.
Mayan Intercultural Seminary
Noank Baptist Church has developed a close relationship with The Mayan Intercultural Seminary (SIM) in Chiapas, Mexico. SIM develops ministries and leaderships committed with the integral development of Mayan communities, peace building, gender equality, and a prophetic and relevant Christian practice.
Church Street House
In 2014, the mission of the Church Street House changed significantly. Previously, it had served as a home for those impacted by HIV/AIDS, begun back in the early 1990s when discrimination and fear made housing difficult to find for AIDS patients. As that concern has eased, a task force determined that transitional housing for homeless families was a need. So we began a relationship with Thames River Family Program, which works with families and individuals seeking adequate shelter. After a summer of restoration and upgrades, we began this new ministry in August 2014.
Client families work with Thames River Family Program to be responsible for managing a household and budget. The rent is adjusted to what the family can afford, and reviewed annually. A family may reside there for up to five years in order to acquire the ability to pay a market rate rent or purchase a home through Habitat for Humanity of Eastern Connecticut. Through this mission we hope to help families develop the skills to manage their income and expenses, while rearing their children in a positive and safe environment.
Noank Baptist Church Day Nursery School
The Day Nursery School celebrated its 50th year in 2013. Its success is attributed to a unique blend of Christian love, a wonderful teaching staff and community involvement. Our program is held for three and four-year olds on Monday, Wednesday, and Friday from 9:00am to noon. Downloadable parent info packet available.
Prayer Shawl Ministry
The Prayer Shawl ministry was developed to provide tangible care and spiritual support to those who would appreciate it. Often those who are ill, in sorrow, or going through a milestone in their life will receive a prayer shawl knitted by church members that is offered along with a recitation of Psalm 139 and the prayers of others. The shawl expresses a comforting love of God and church members with the desire to bring hope, healing, and warmth to their lives. If you'd like to be a par of this ministry, contact the church office.
Peace Ministry
Noank Baptist has long been a "Peace Church," participating in and supporting a variety of peace and justice organizations and activities, while emphasizing the themes of reconciliation and justice in our worship, liturgy, and education. We are a Partner Congregation of the Baptist Peace Fellowship of North America and pastors and church members have been active in the organization, with representation nearly every year at the BPFNA Summer Peace Camp.
PFLAG and AWAB
Noank Baptist is welcoming and affirming of LGBTQQ people, expressing our support by hosting the monthly meeting of Parents and Friends of Lesbians and Gays of Southeastern Connecticut (PFLAG-SECT) on the second Monday evening, and by being active in the Association of Welcoming and Affirming Baptists (AWAB). The church "came out" in 1993, formally embracing this welcoming policy in advance of the wider cultural acceptance. We believe that God inspires love and beauty in each person and that our faith leads us to an inclusive and just ministry.
Habitat for Humanity of Eastern Connecticut
Over the years, various members of the church have participated in the hands-on volunteerism of building houses through Habitat. We have co-sponsored houses, assembled building teams, volunteered at the ReStore, and participated in fundraising and organizational tasks. For more information, go to www.habitatect.org.
Support for local agencies and organizations
The church's mission budget supports a wide variety of organizations and ministries throughout the world, nation and region. Check the listing in the church's annual report and in the periodic mission update information sheet available in the literature rack.